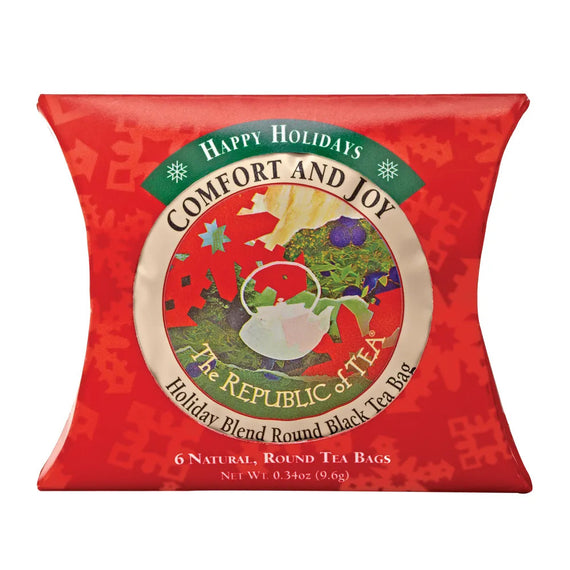 Comfort and Joy Sampler Pillow
Holiday Spice Blend
Featuring flavors of the holidays: cinnamon, cloves, apples, and licorice root blended with fine black tea.

Our Sampler Pillow is a perfect way to sample a seasonal favorite and also makes a great stocking stuffer. Each pillow contains 6 round natural, unbleached tea bags of our favorite Comfort and Joy tea for your seasonal sipping.