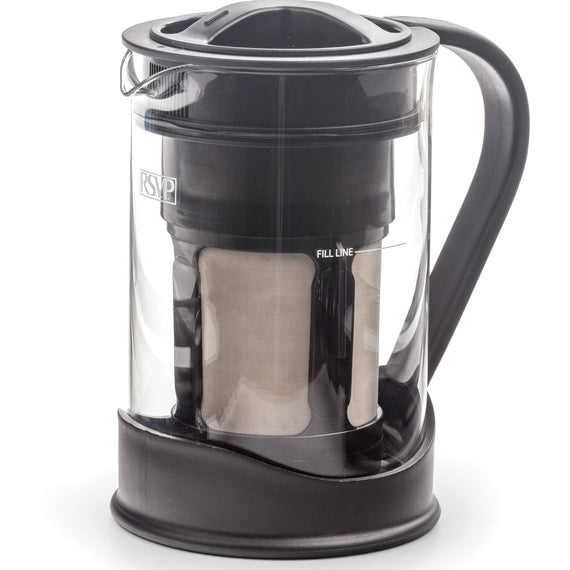 Make deliciously smooth cold brew coffee at home! Cold brewed coffee is less acidic than traditional hot brewing, and it extracts the natural flavor to create a well-balanced concentrated coffee. When ready to enjoy, mix the concentrate with cold or hot water, or milk to create your favorite coffee beverage.
The coffee concentrate will stay fresh in the refrigerator for up to a week, and the compact design of this brewer will fit comfortably in most refrigerators. The borosilicate glass carafe and stainless steel mesh filter will provide long lasting quality.
We suggest hand washing all parts with warm water and mild soap. BPA-free. Instructions are included.