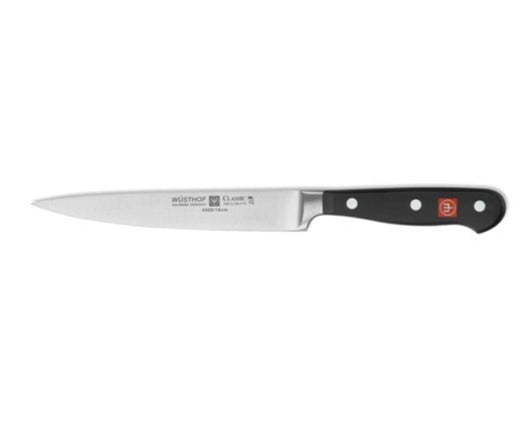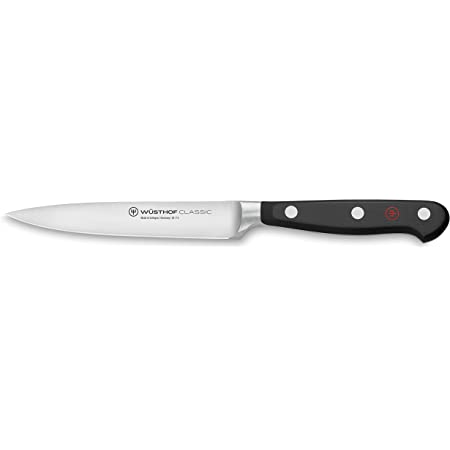 "WÜSTHOF'S best-selling collection for generations, CLASSIC full-tang knives are precision-forged from a single piece of an exclusive high-carbon stainless steel. CLASSIC knives feature a new handle design made of a highly durable synthetic material – Polyoxymethylene (POM) – which has a tighter molecular structure to resist fading and discoloration.
The CLASSIC 6"" Utility Knife is smaller than a cook's knife but larger than a paring knife, making it the perfect knife for magnitude of tasks. A utility knife is much like a versatile paring knife and is perfect for mincing shallots, onions and herbs as well as cutting vegetables or cutting small meats.

Product Highlights:
Precision-forged from a single blank of high carbon stainless steel
Full tang that is triple riveted to the handle for precise control
Precision Edge Technology (PEtec) yields a blade that is 20% sharper with twice the edge retention.
Tempered to 58⁰ Rockwell
Comfortable and highly-durable polyoxymethylene (POM) handle with a traditional look and feel, stickered with our red Trident logo
Full bolster and finger guard"