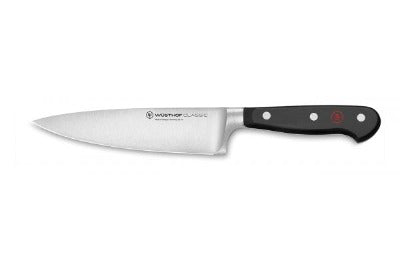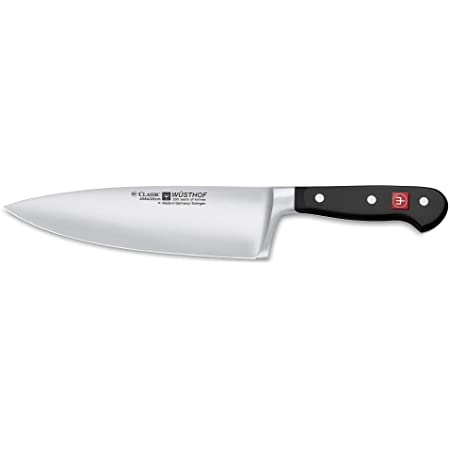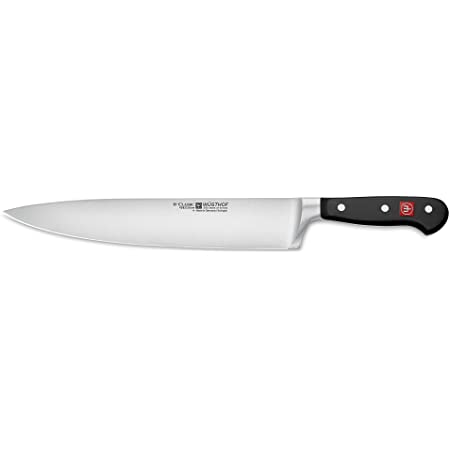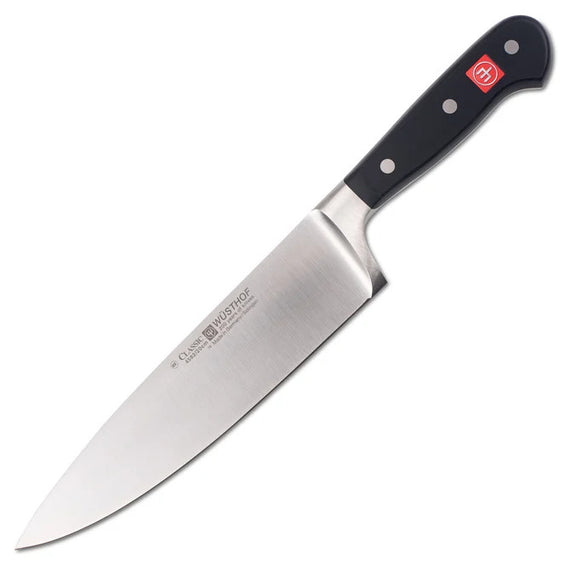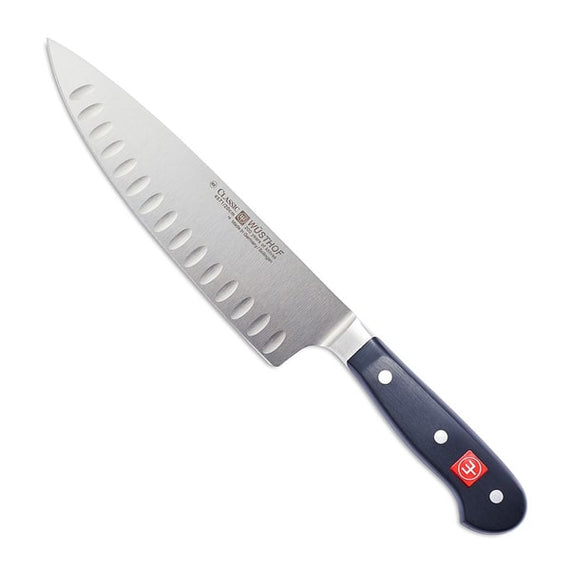 "WÜSTHOF'S best-selling collection for generations, CLASSIC full-tang knives are precision-forged from a single piece of an exclusive high-carbon stainless steel. CLASSIC knives feature a new handle design made of a highly durable synthetic material – Polyoxymethylene (POM) – which has a tighter molecular structure to resist fading and discoloration.
The CLASSIC Cook's Knife is the work horse of the kitchen, or the essential kitchen knife. The cook's knife is an indispensable all-purpose kitchen knife that can be used for chopping, mincing, slicing and dicing. Due to the weight and balance of the knife, it is also perfect for heavy duty work such as cutting thicker vegetables and meats.
The hollow edge is crafted with evenly spaced vertical indentations, which create small air pockets between the blade and the food. These small air pockets gently push food off the blade and reduce friction and drag. This knife allows cooks to effortlessly prep a wide array of fresh produce, including starchy vegetables like potatoes, which tend to stick to a knife's blade.

Product Highlights:
Precision-forged from a single blank of high carbon stainless steel
Full tang that is triple riveted to the handle for precise control
Precision Edge Technology (PEtec) yields a blade that is 20% sharper with twice the edge retention.
Tempered to 58⁰ Rockwell
Comfortable and highly-durable polyoxymethylene (POM) handle with a traditional look and feel, stickered with our red Trident logo
Full bolster and finger guard"