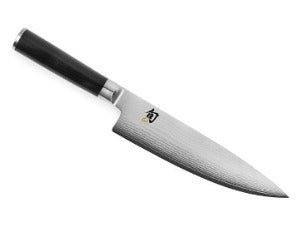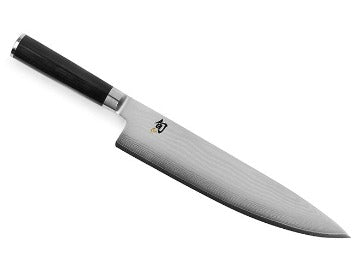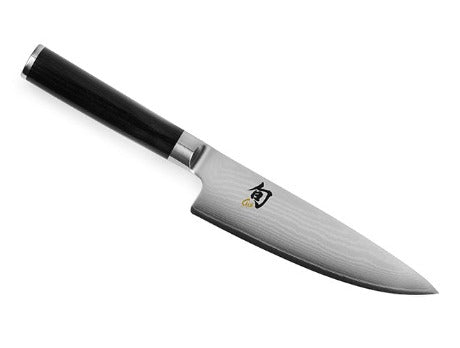 This powerful kitchen multi-tasker is perfect for slicing, dicing, and chopping large quantities of fruits, vegetables, meats, and more. The wide blade keeps knuckles off the cutting board and is extra handy when transferring cut food from board to pan.
With its curved belly, this chef's knife can be gently rocked through fresh herbs or spices to produce a very fine mince. Plus, a thinner blade makes it lighter and less tiring to use than comparable European-style chef's knives.
Shun Classic's tasteful and contemporary design features a beautiful Damascus-clad blade and D-shaped ebony pakkawood handle. Behind the knife's beauty is function: a razor-sharp blade offering precision performance.
Shun Classic chef's knives feature a core of proprietary VG-MAX super steel clad on both sides with 34 layers of Damascus stainless steel. The woodgrain pattern of the steel allows the blade to slide easily through food. The result is a knife that's sharp, durable and corrosion resistant, as well as beautiful to behold.
NSF-certified knife meets the high-level safety standards for professional kitchens.