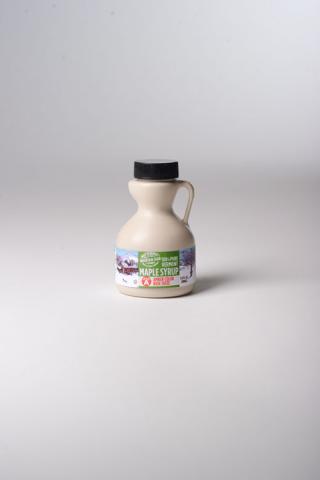 3.4oz Jug Dark Maple Syrup
Our resilient, durable plastic jugs come in a wide variety of sizes and grades. 
Easy-open, easy-pour, jugs are tamper-evident with an inner seal. They ship well, so they make excellent gifts. Syrup stored in plastic jugs retains its natural flavor better than in traditional tin containers.