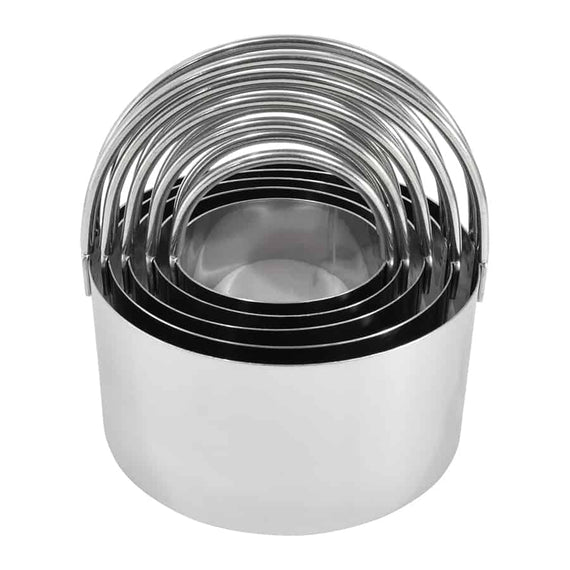 Biscuit Cutter Set SS 5pc
Set of 5 high-quality stainless steel biscuit cutters will last for generations. Designed with sharp rims to cut quickly and cleanly through dough allowing your pastries to rise high. Great for cookies too!
-Sizes include:
-Arched handles allowing for comfortable cutting of thicker biscuits.
-Dishwasher safe.