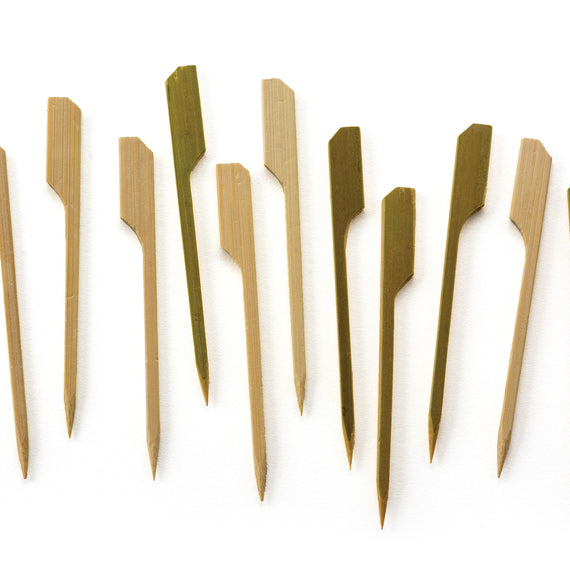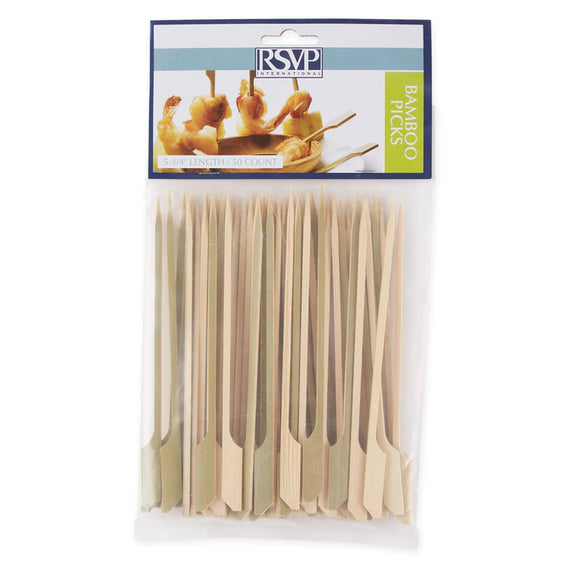 Bamboo Appetizer Pick - S/50
Each pick measures 5.75inches long. 50 count.
Do your part to keep excess plastic from the landfills by using these disposable and compostable picks.
Made from 100-percent eco-friendly highly renewable bamboo. No chemicals or glues.
These disposable picks made of natural bamboo.
Easy clean-up, just toss these disposable bamboo picks in with your compost material.