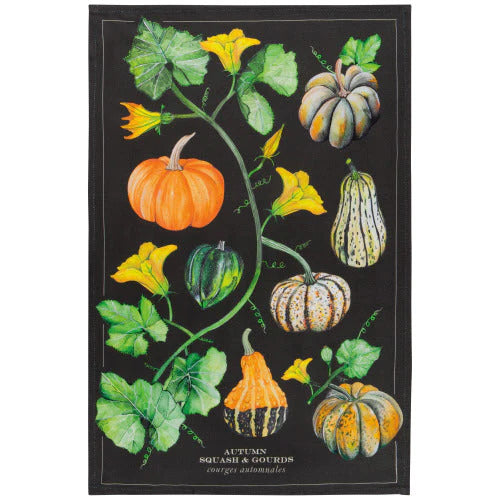 Add life and character to your kitchen with our fun and colorful printed and woven cotton dishtowels. A perfect combination of form and function, these towels will make washing up less of a chore.
Bring a farm-fresh feel to countertop decor with the hand-painted gourds on this Autumn Squash Printed Towel by Now Designs. The hand-drawn designs are a lovely accent to traditional and modern kitchen styles.
Vibrant autumn squashes and gourds against a black backdrop add classic garden charm to this handy towel
Ultra absorbent towels perfect to keep on hand around the kitchen and dining room. Charming, unique designs complement home decor. 18 x 28 inches
100% cotton towels keep their size, shape and color through repeated use and cleaning
Machine wash warm and tumble dry low for easy care. Do not bleach
Now Designs is a collection of kitchen and dining essentials designed to celebrate and support the joy of living well. Reimagined classics and an abundance of colors and tones to appeal to every taste.