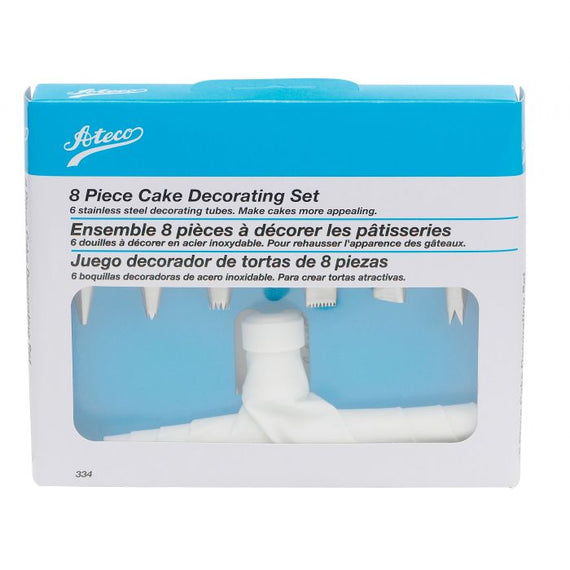 Ateco 8 Piece Cake Decorating Set
Decorate your cakes with ease and the confidence of knowing you are using a professional quality Ateco product.
Ateco's 8-Piece Cake Decorating Set contains one standard coupler, one 10-inch plastic coated decorating bag, six assorted decorating tubes. The set also comes with trilingual instructions and a recipe booklet to inspire you. The tubes are constructed of durable stainless steel.
Since 1905, Ateco has supplied fine restaurants and bakeries with quality built, specialty baking tools. Ateco products are internationally renowned for their high quality. When you use Ateco products, you're not only enjoying quality craftsmanship, you're also enjoying quality design, the products are a result of over one hundred years and four generations of innovation and development.