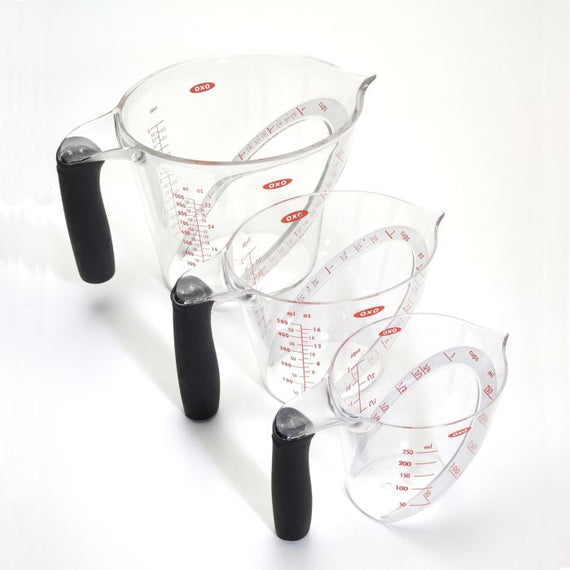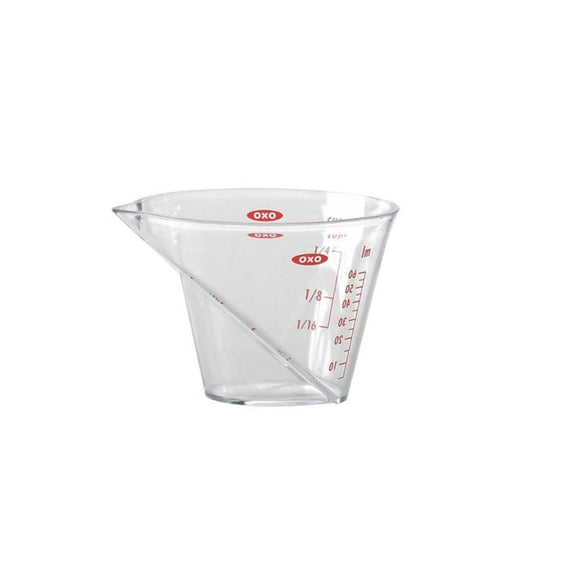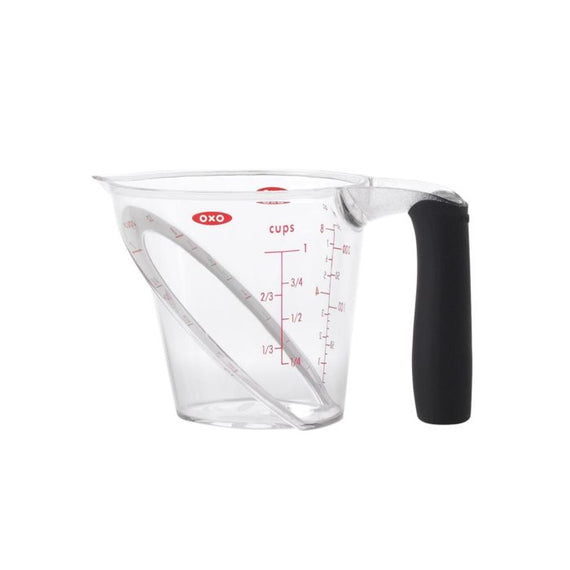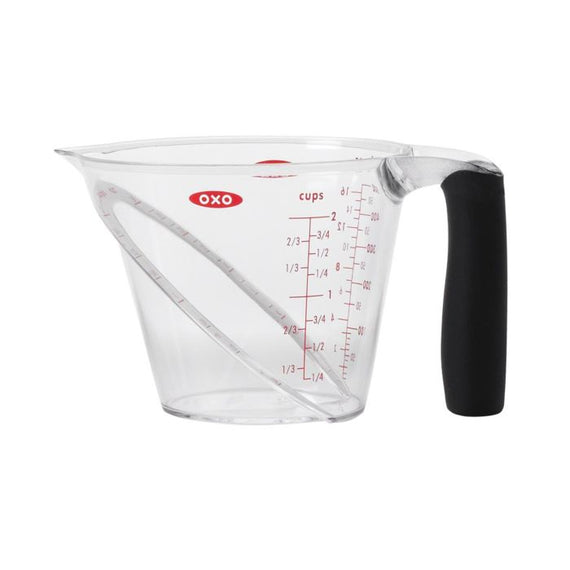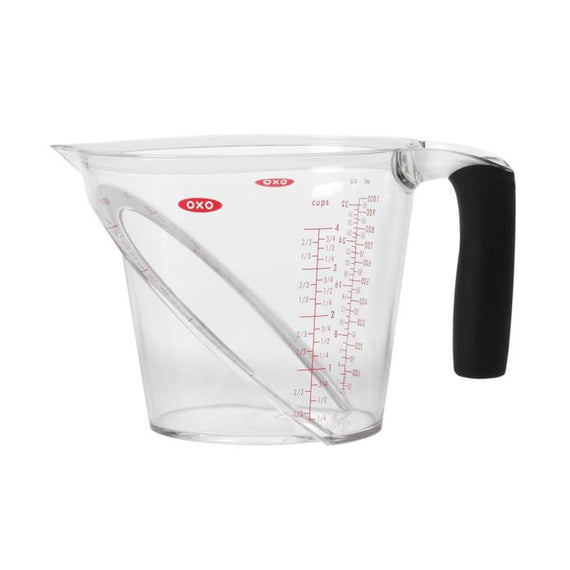 Say goodbye to bending to check your liquid measurements. The OXO Good Grips Angled Measuring Cups make everything from crafting batch cocktails to whipping up soups easier, thanks to our revolutionary design that allows you to read the measurement by simply looking down into the Cup.
Our Cup is a favorite with Good Housekeeping magazine editors because the patented angled surface inside lets you easily read cup, ounce and milliliter markings from above. Our lightweight, BPA-free Cup has a non-slip handle and a generous spout that let you pour with comfort and control.
Available in Mini, 1-Cup, 2-Cup and 4-Cup versions. Top-rack dishwasher safe.