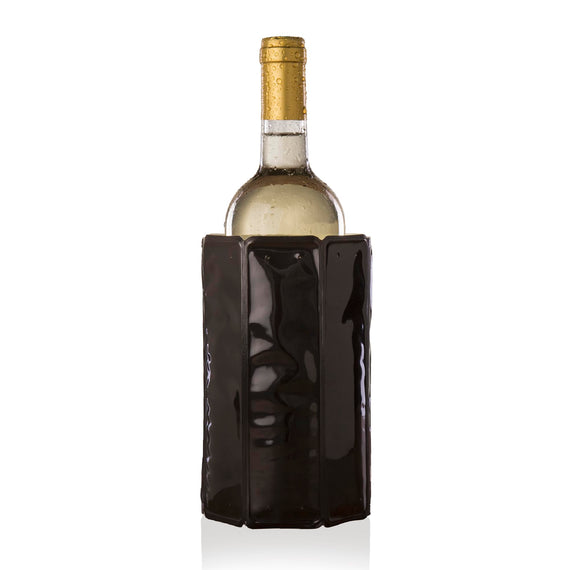 Active Cooler Wine Sleeve
The Vacu Vin Active Cooler Wine Black chills your wine within 15 minutes. The flexible cooling sleeve has insulating properties and fits tightly around the bottle. Store the Active Cooler in the freezer to enjoy a cold glass of wine anytime!
The Active Cooler is designed to fit tightly around 0.7-1 L wine and drink bottles. Once used, remove the sleeve from the wine bottle, flatten it and store the bottle cooler in the freezer. The lightweight, portable cooler is ideal for a picknic, BBQ, beach day or another outdoor event.
(Bottle of wine not included)