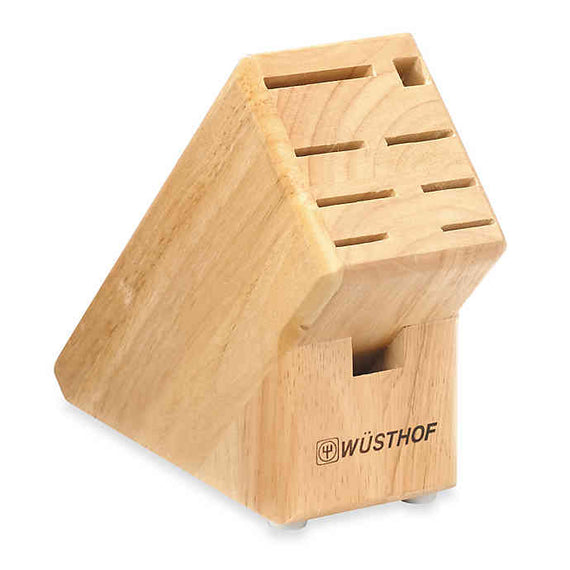 Wusthof Knife Blocks are made with the utmost care and craftsmanship. These Wusthof Blocks are made with the cutlery enthusiast in mind - all Knife Blocks feature the perfect amount of tension for protection and quick, easy access to all of your Wusthof knives. All Wusthof Knife Blocks look great on any countertop and with the Wusthof Logo showing strong on the front, your knives will look fashionable on any surface.
Wusthof Knife Block 9 Slot Wusthof Block Features:
The handy knife block provides protection for your blades as well as a visual compliment to your kitchen decor.
Room for two Cook's Knife, Shear's slot in base.
9 Slot Knife Block
8 x 10 x 3 3/4.
Hard wood.