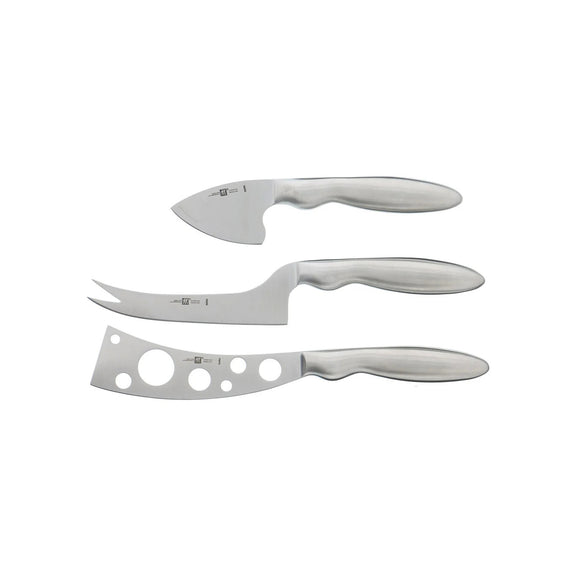 Perfect blades for every style of cheese

Ergonomic handle design in matte-brushed stainless steel

Features 3 different blade shapes specifically designed for use on different types of cheese

Medium-Hard Cheese Knife: Ideal for medium-hard cheeses like Cheddar, Emmental, Monterey Jack and others with forked-tip for easy serving.

Soft Cheese Knife: Perfect for soft cheeses like Brie, Camenbert, Roquefort, Muenster and others with a broad blade for clean cuts.

Parmesan Cheese Knife: Ideal for hard cheeses like Parmesan, Old Amsterdam, Grana Padano and others with pointed tip to pierce the cheese.