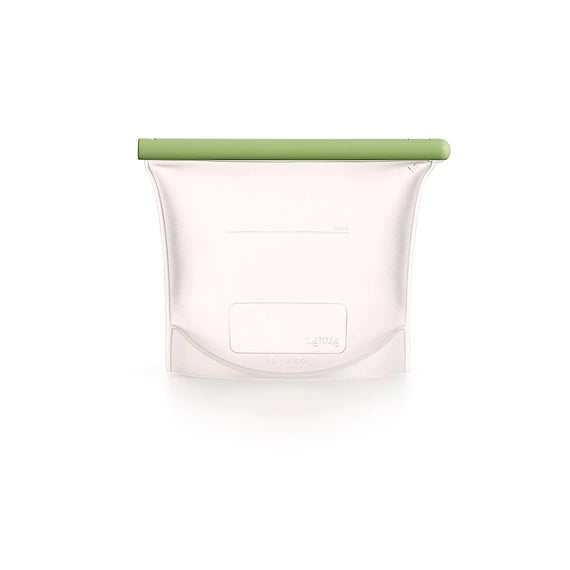 Platinum silicone reusable bag, available in three capacities, perfect for an airtight storing and conserving food and liquids in the fridge, freezer or in the pantry.  Also, the bag works for Sous Vide.

An eco-friendly alternative to disposable plastic bags and single-use plastic containers. LFGB approved (toughest standards in world) much more strict than FDA

100% leak proof. Perfect for preserving or storing soups, sauces, liquids, large ingredients or several servings. Great for meal prep! Thick silicone protects against freezer burn and frost during freezing. 

Suitable for defrosting food in the microwave. Use without the sealing clip.
These bags can be stored in two positions: in vertical or horizontal position.

Indication of the maximum amount to fill and preservation time control as they have a special area to write with a pen.
Dishwasher safe, we recommended hand washing the sealing strip. 

 7.7" x 6.7" x 2.6"