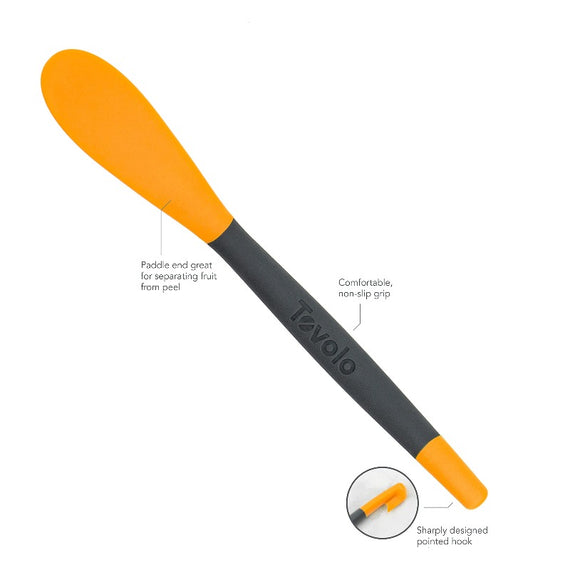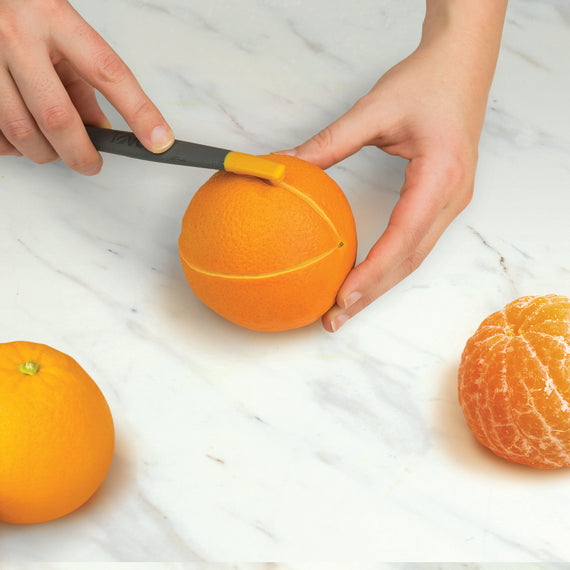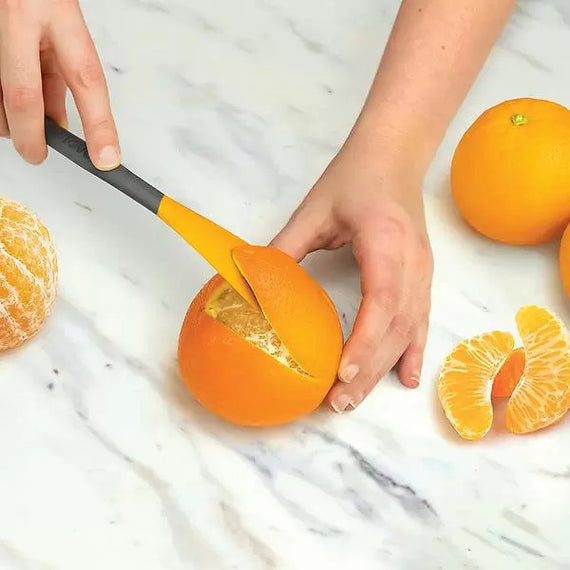 PERFECT ORANGE PEELER: Dual-ended tool slices and removes citrus rinds easily, making quick work of peeling oranges, grapefruits, and other citrus fruits. Remove the rind quickly for meal prep, snack time, or baking.

SLICE THICK PEELS: Pointed hook end pierces through the tough skin of citrus fruits, and the durable plastic slices through the peel as you slide the citrus peeler. The flat head glides against the inner fruit, keeping it whole as the rind is sliced.

REMOVE PEELS EASILY: Curved paddle separates the peel from the fruit. The tapered edge slides between the skin and the fruit, removing the pit and leaving the segments intact. The kitchen gadget keeps your hands clean and scent-free.

NON-SLIP HANDLE: Silicone-coated handle offers non-slip grip for peeling oranges. Tapered handle is designed to fit comfortably in your hand while you work, and the silicone provides extra grip while you prepare citrus fruits for snacking or baking.

DIMENSIONS & CARE: 8.75" L X 0.5" W X 0.5" H; 

Dishwasher-safe.

BPA-free and food-safe.