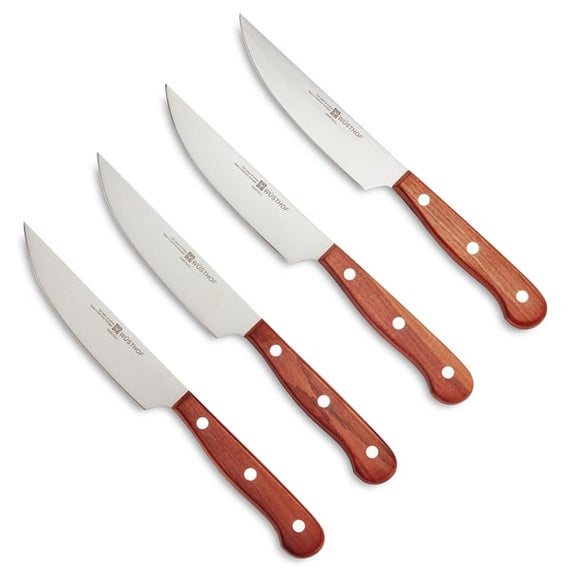 Plum Wood Steak Knives Set
Ideally suited for effortlessly and cleanly slicing through the thickest steaks and chops, as well as roast chicken, turkey and other poultry, the laser-cut stamped, full-tang steak knives feature a 4 ½-inch long straight edge blade made of a high-carbon stain-free steel that resists rusting, holds its edge, and facilitates sharpening.
The new steak knives are distinguished by their pronouncedly wide blade which, combined with a comfortable handle crafted from a rosy-hued plum wood, give the Four Piece Plum Steak Knife Set a traditional steakhouse feel that can complement any kitchen or home dining setting.
Plum wood, which is exceptionally hard and features an attractive, straight grain pattern, is exceptionally durable and comfortable, and provides the set with a striking, on-trend design. For additional durability, the handles are triple riveted to the blade.