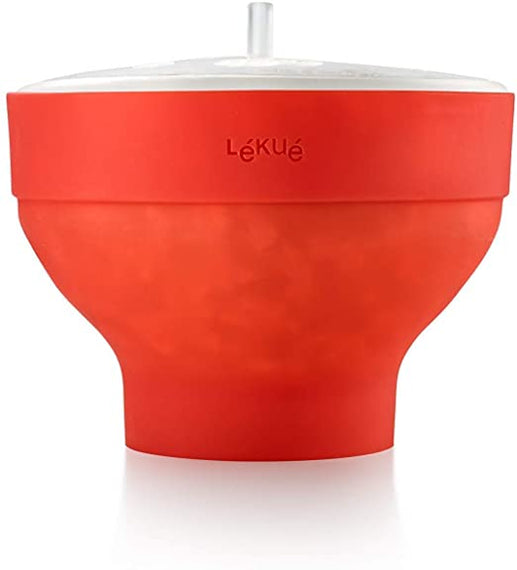 A silicone mold that allows you to make your own popcorn in the microwave, with no ingredients other than the kernels. In a few minutes you will have fresh popcorn to which you can add the ingredients you like and enter into the world of easy and original popcorn recipes.
Dimensions: 7.9" x 5.7"
Capacity: 94.7 OZ (2800 ML)
10-YEAR GUARANTEE: Lékué offers a 10 year warranty for manufacturer's defects. We will replace any item with the same or similar item, if the item fails during use. Warranty not effective for commercial use.