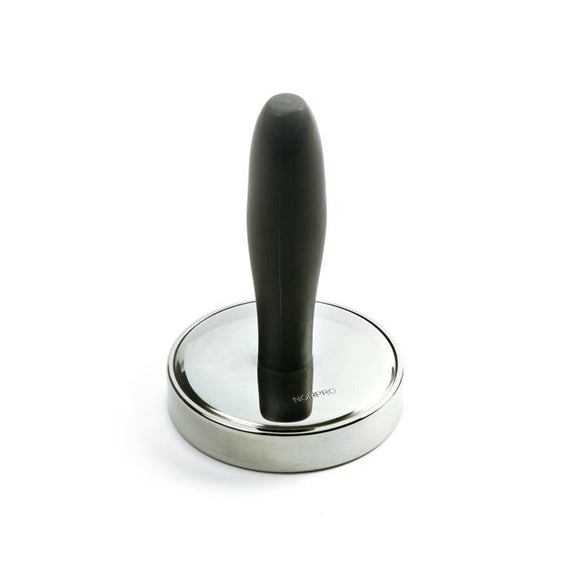 Grip EZ Stainless Steel Meat Pounder
Pound meat into uniform thickness, allowing meat to cook evenly.
The shape and heft of this vertical-style model provides the right combination of control and force.
Heavy enough for quick work but small enough for precise maneuverability.
Stainless steel over iron.
Hand washing recommended.
Measures: 4.75" x 3.25" x 3.25" / 12cm x 8cm x 8cm
Weighs: 28 ounces