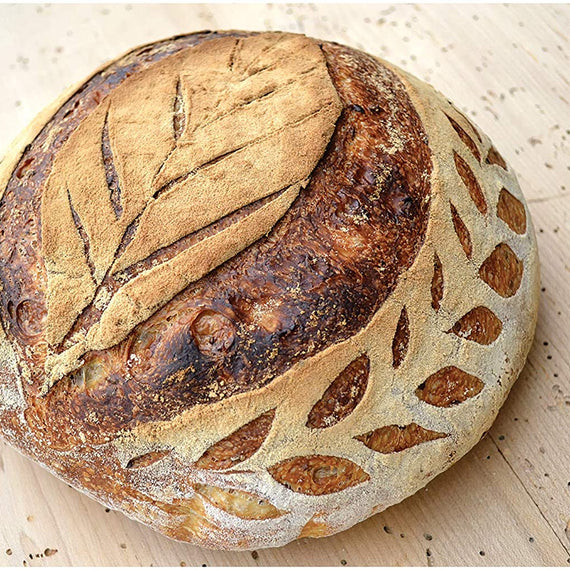 Mrs. Anderson's Baking Artisan Bread Lame is specially designed for professional and artisan home bakers to easily score dough to control expansion of each loaf as it bakes. Scoring marks also create a pattern in the dough for homemade loaves of bread with an artisan beauty and professional finish.
Made from 18/8 stainless steel and Romanian Beechwood, this specialty bread baking tool is strong and durable to outlast thousands of uses. LFGB approved plus Proposition 65 compliant, it includes the Bread Lame Tool plus 15 double-edge dough scoring blades. Blades can be rotated to different corners to maximize their uses. It's super easy to use. Simply slide the Bread Lame rod carefully through a slot in a blade front. Slide the rod up the back of the blade and through the slot in the opposite end of the blade. The Bread Lame is now ready for use.
Caution: blades are sharp! Reuse the original box for safe and convenient storage. Hand wash in warm, soapy water. Instructions included. Mrs. Anderson's Baking®, a go-to brand for the home baker.
Brought to you by HIC-Harold Import Company.