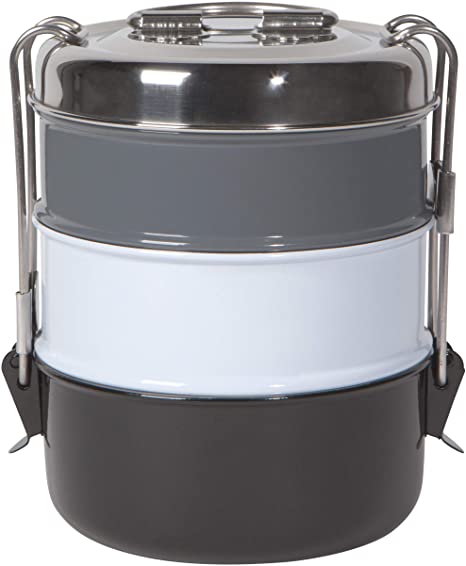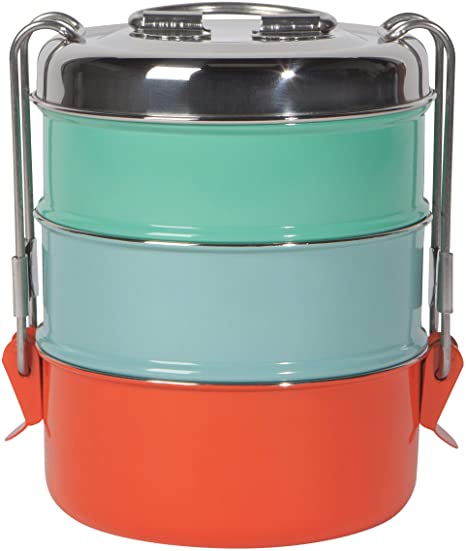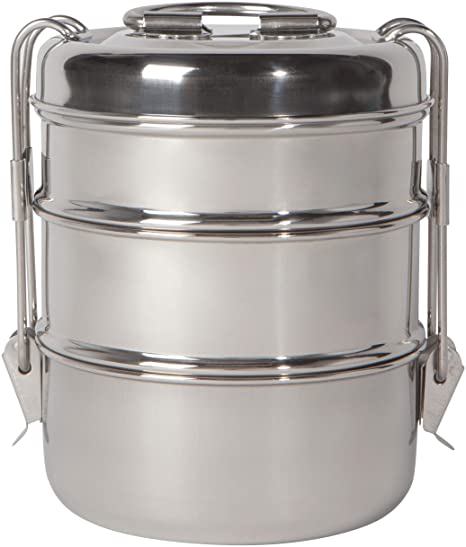 Tiffin Food 3-Tier Containers
PACKED LUNCH: Originally used to pack up a homemade meal for transport through the busy streets of India, the tiffin is made up of three stainless steel containers that stack together. A snap closure keeps contents secure while a handle makes carrying convenient.

This compact and convenient storage solution for on-the-go meals is great for the environmentally conscious family looking to up their reusable game! Made from food-safe, powder-coated steel and measures 6" tall with a 4. 75" diamater when stacked and secured.

UNIQUE FINDS: Now Designs makes beautiful kitchen tools that allow you to spruce-up your favorite space with design-focused and fashion-forward products that fill a niche in stylish accessories.
STYLISH KITCHEN: For over 50 years, our kitchen textiles & accessories have been consistently recognized for their superior colors, trends, designs & unsurpassed quality & workmanship.
PATTERNS AND PRINTS: At Now Designs, we create home decor that's breathtakingly beautiful & decidedly functional. Our designers draw from their extensive backgrounds in commercial design, and the results are chic & vibrant home accessories.