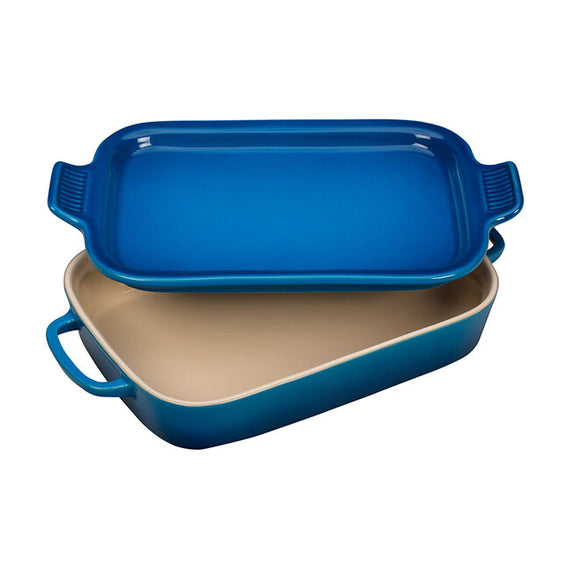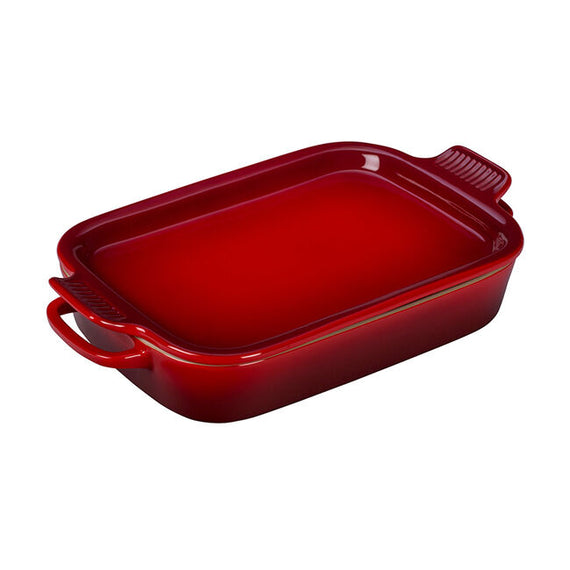 2.75qt Rectangular Dish with Platter Lid
"Marinate meat or vegetables in this versatile dish, and then use the accompanying platter lid to serve after grilling or cooking.
Le Creuset stoneware casseroles offer superior, highly functional performance in the oven and at the table. These durable stoneware dishes include tight-fitting lids and easy-to-grip grooved side handles, and are designed for a multitude of kitchen tasks, whether baking desserts, oven-roasting meats, broiling fish or simply marinating before cooking.
Features
Stoneware maintains even temperatures and prevents scorching
Unmatched thermal resistance – safe for freezer, microwave, oven, broiler and dishwasher
Dense stoneware blocks moisture absorption to prevent cracking, crazing and rippling
Impermeable exterior enamel resists scratches and stains, and is safe for cutting on with knives
Nearly-nonstick glazed interior easily releases foods for quick cleanup

Color: Cerise

Material: Stoneware

Dimensions: Exterior: 15 1/4" long, 8 7/8" wide, 3" tall with lid. Interior: 12 1/4" long, 8 3/8" wide, 1 7/8" deep."