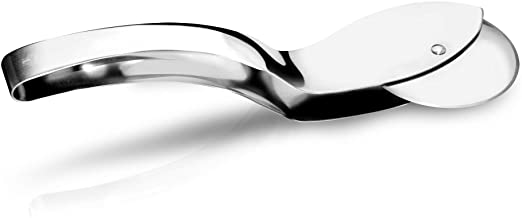 SLICE PIZZA LIKE NEVER BEFORE - Cut and serve your pizza with only one tool. You do not need anything else just to serve.

SHARP STEEL BLADE - Do not struggle anymore to cut your pizza, our round blade is sharp and durable, for your perfect slice!

SERVE YOUR PIZZA SLICE - The pizza cut and serve does what is name suggests: cut and serve with one tool.

DISHWASHER SAFE - Made from the best stainless steel, the pizza cut and serve can be washed in your dishwasher

UNIQUE COMFORTABLE DESIGN - The pizza cut and serve is an original italian design, made to be comfortable and easy to use.