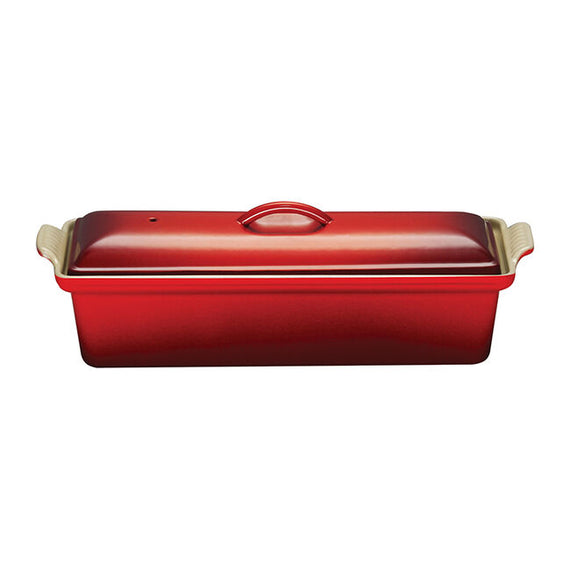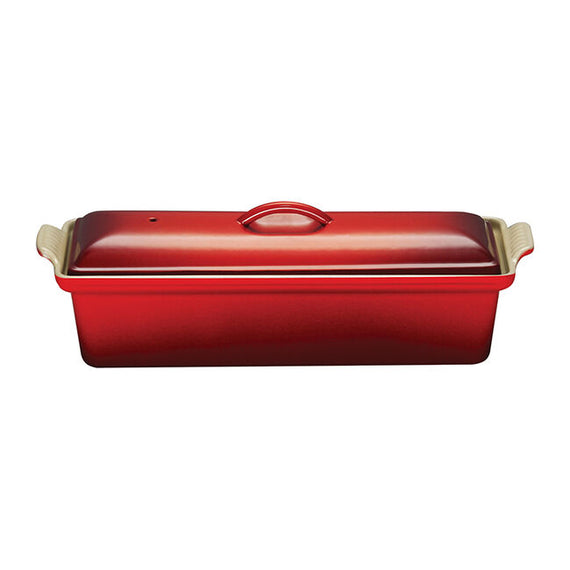 Terrine dishes are traditionally used to compact a forcemeat mixture like pate (the resulting form is also referred to as a terrine). Some terrines include a weighted press that molds the mixture from all sides. As the meat cools, the fat within it begins to set, helping the terrine hold its form.
The enameled cast iron pate terrine makes a stylish serving pan for meatloaf, fresh bread, pound cake or homemade custard — and its temperature retention properties allow the dish to remain hot or cold at the table until food is ready to serve.

Features:

A tight-fitting lid traps both heat and cold until contents are served
Even heat distribution and superior heat retention
Durable, nonreactive sand-colored interior enamel
Colorful, long-lasting exterior enamel that resists chipping and cracking.

Servings: 1-2

Material: Enameled Cast Iron

Capacity: 1 1/2 qt.