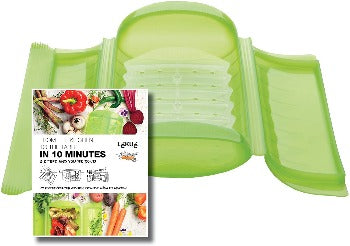 Lékué's star product will finally make your microwave a cornerstone in your eating style for steaming. You would never have dreamed of making so many recipes that are so healthy, as well as quick and easy to prepare.

Dimensions: 9.4" x 4.9" x 2"
Capacity: 22 OZ (650 ML)
10-YEAR GUARANTEE

Lékué offers a 10 year warranty for manufacturer's defects.

We will replace any item with the same or similar item, if the item fails during use.

Warranty not effective for commercial use.