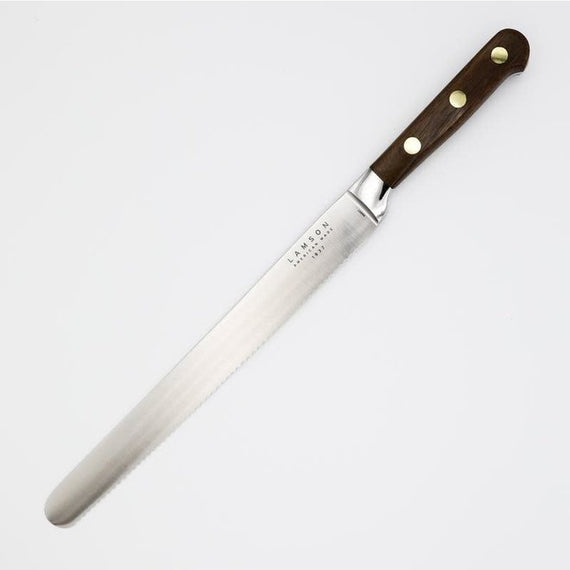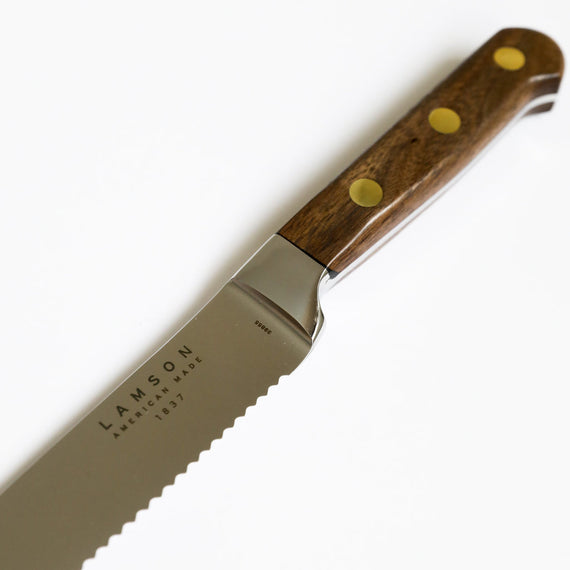 Lamson Walnut Series Bread Knife
The serrated edge of the Bread Knife enables effortless cutting through crusty or tough foods while protecting a soft interior. Great for large fruits such as cantaloupe, pineapple or watermelon.
Signature craftsmanship. Meticulously handmade in the USA, each of Lamson knife is finished to perfection with proprietary polishing and sharpening processes.
Unmatched quality. Blades forged from the finest high-carbon stainless steel from Solingen, Germany (Grade 4116) pair with sleek, sturdy handles.
Lamson blades are precision forged using the traditional hot-drop method, tempered to the perfect hardness (58 Rockwell). Full tang blades with triple riveted handles ensure the ideal balance and weight. A curved and recessed bolster provides a seamless transition from handle to blade, as well as comfortable thumb support for control and safety.