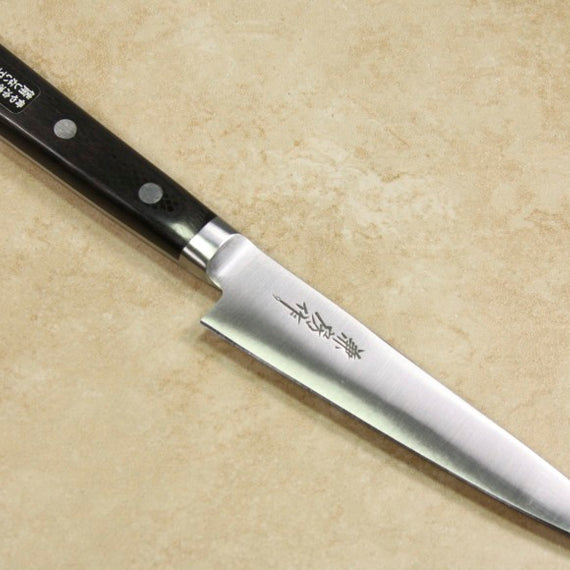 Fujiwara Kanefusa FKH Series knife provides an SK-4 high carbon steel blade (HRc. 59-59) at an affordable price. Its black pakkawood handles and stainless steel bolsters provide good blade balance and a comfortable, secure grip.
Even though carbon steel knives require more care and maintenance than stainless steel (Because it is prone to discoloring or rusting), there are still many people who prefer high carbon steel knives because they offer better edge sharpness, edge retention and ease of re-sharpening than the majority of stainless steel knives.
A mainstay of professional Western kitchens, the Petty knife is a small general-purpose knife used for peeling, shaping, and slicing fruits and vegetables, chopping herbs, and making garnishes. The compact size and relatively narrow blade of the Petty knife mean that it is very nimble and controllable, thus it is ideal for making precise cuts.