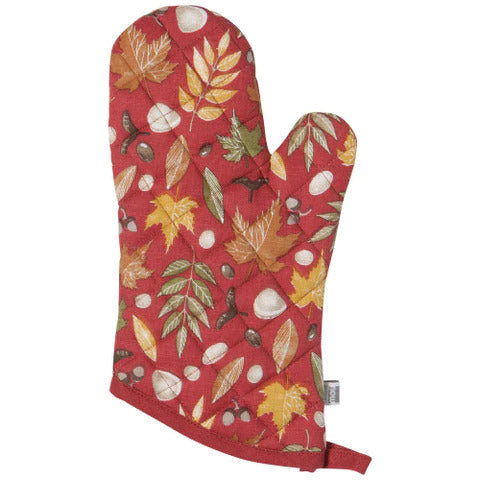 Fall Foliage Classic Mitt
Every kitchen needs a great pair of oven mitts. Made from 100% cotton and lined with silver acrylic coated cotton, each mitt is 13-inches long and measures 6.5-inch from thumb to exterior side. The quilted construction with insulation also helps to protect your hands from the heat.
Dancing on the air, crunching underfoot, or dazzling with vivid color, fall foliage delights the senses in this warm and whimsical collection.
Now Designs is a collection of kitchen and dining essentials designed to celebrate and support the joy of living well. Reimagined classics and an abundance of colors and tones to appeal to every taste.