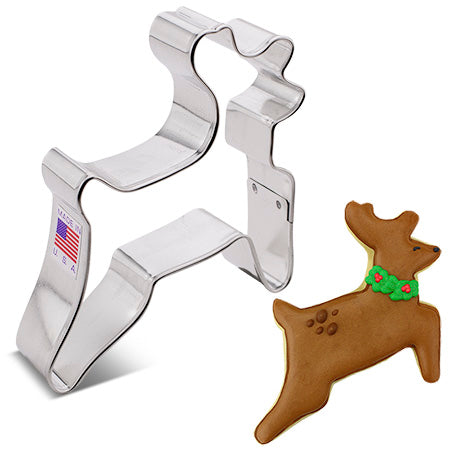 Cookie Cutter Gift Collection
Make a delectable platter of reindeer-shaped cookies to use at Christmas events, birthdays, sleepovers, school events and weddings. The cookie cutter is great used as a pancake mold, cutting cookie dough, fondant, soft fruits, bread, sandwiches, cheese, or craft clay. Ann Clark's Gift Collection cutters come with a card that gives you decorating ideas as well as a recipe for cookies. The cookie cutter is made of metal and has a handle for easy use.
Measurements:
Reindeer: 5.5"
Bell: 4"
Gingerbread House: 4.5"