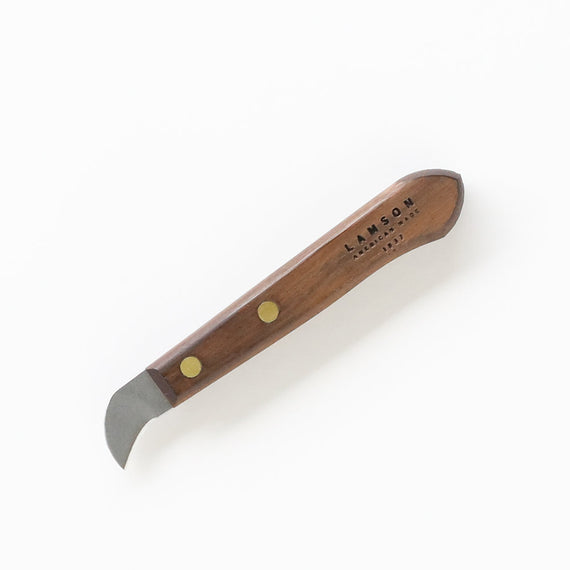 Something any chestnut enthusiast must have. This is a special knife designed to score chestnuts before roasting, as well as being useful for peeling the inner skin of the nut. A perfect addition to any chestnut purchase.
Hardened and tempered high-carbon stainless steel
Walnut handles that are unusually hard and durable (natural color may vary)
Half-tang construction secured with brass rivets
Lifetime warranty
Made in Massachusetts since 1837. Walnut Kitchen Tools are not dishwasher safe.