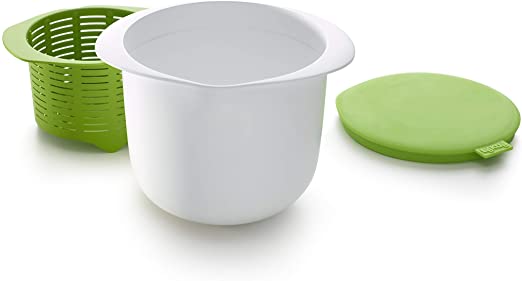 The Kit Cheese Maker shows that make cheese at home is not only possible, but it is also very easy, fast and fun.

With the Cheese Maker you can make plenty of different fresh cheeses and customize them with your favorite ingredients. it's includes the Book " My fresh homemade Cheese" with 24 recipes that will inspire you to enjoy the fresh cheese in any dish at any time of the day, alone or in company.
10-YEAR GUARANTEE: Lékué offers a 10 year warranty for manufacturer's defects. We will replace any item with the same or similar item, if the item fails during use. Warranty not effective for commercial use.