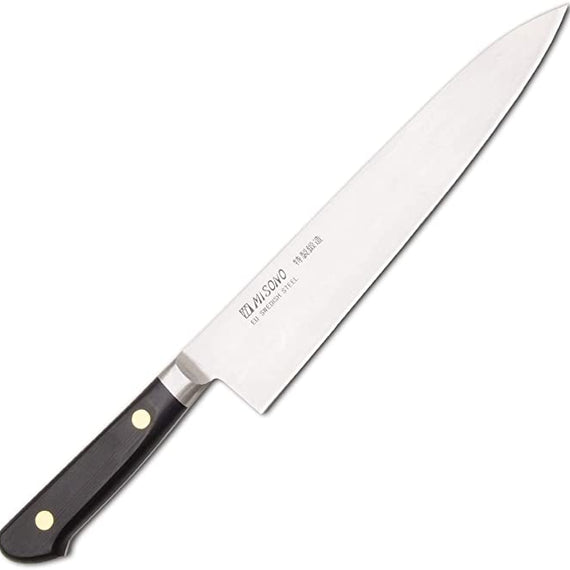 HIGHEST GRADE CARBON STEEL ✅: Misono uses Swedish carbon steel, considered to be one of the purest form of carbon steel.

HAND FORGED ✅: Misono has professionals in Sakai city hammer the carbon steel sheets to strengthened the steel exactly like traditional Japanese knives. This carefully made line are decorated with an elegant dragon engraving on the face of the chef knives and slicers in the Swedish Carbon line.

RAZOR SHARP BUT ONE MUST TAKE CARE OF THEIR KNIVES ✅: Carbon knives are non stain resistant

MULTI-PURPOSE ✅: The gyutou is a versatile chef's knife. It can be used for cutting meat, fish and vegetables, making it suitable for preparing Western cuisine. Lightweight and thin, Japanese chef knives have a sharper blade and maintain their sharpness longer than most other chef knives.

EXCEPTIONAL SHARPNESS ✅: 70:30 Asymmetrical bevel. By concentrating the sharpening on the face of the blade at a steeper angle than on the back, a thin cutting edge is created that approaches the sharpness of a traditional Japanese single edged design.