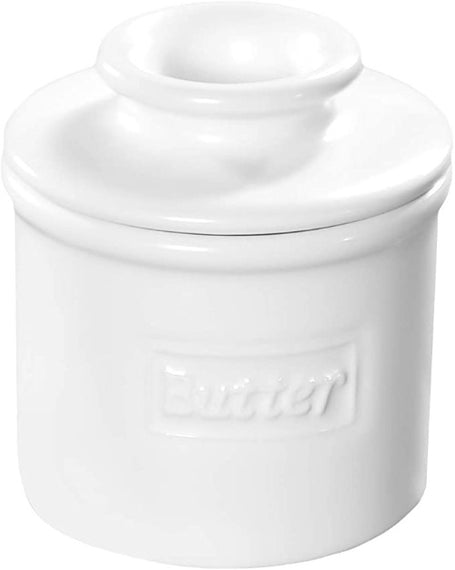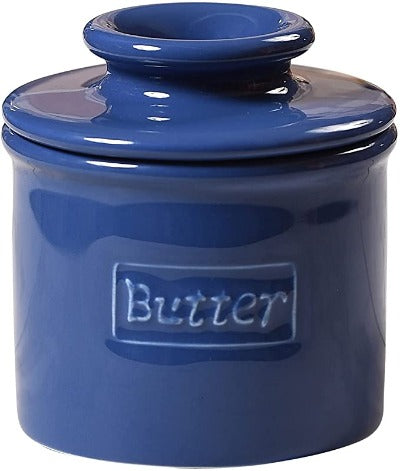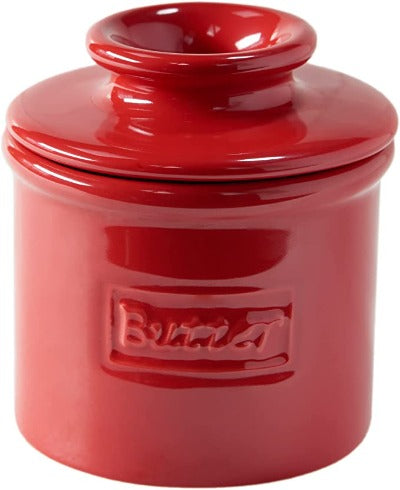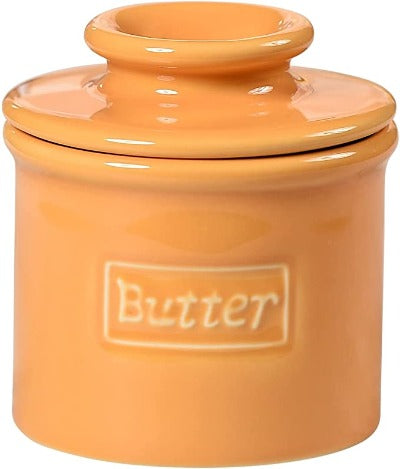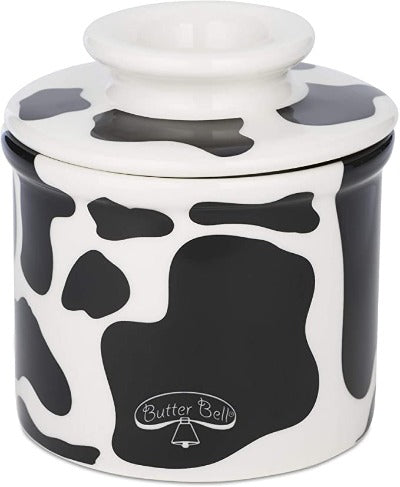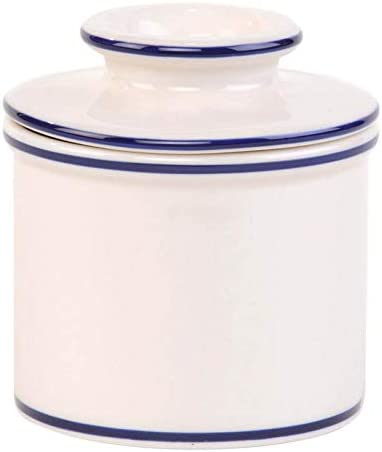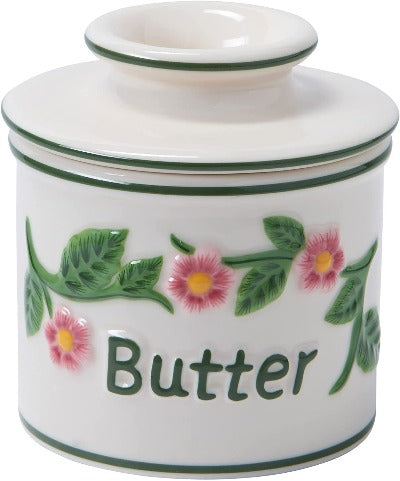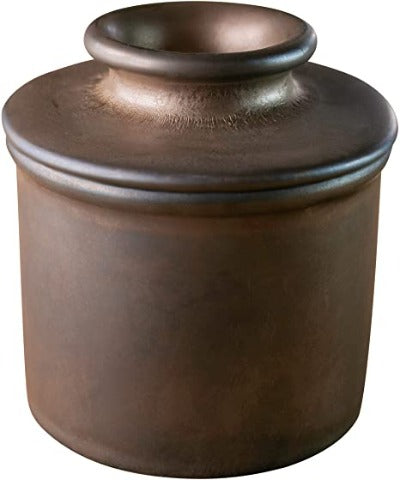 COLORFUL SIMPLICITY - When color and simplicity is your main priority, one of these retro crocks will be just the right match to your tableware or kitchen décor. Featuring the word "butter" in English and French "beurre" etched onto each side of the butter bowl in a raised relief design with a classic, bright finish as a compliment to the most popular kitchen colors. Conveniently sized crock holds one stick of butter, the equivalent of one-half cup, and fits neatly on your countertop as a stylish accent to any décor. Dishwasher safe, free of lead and cadmium.
Guaranteed to keep your butter fresh and spreadable for weeks without refrigeration!
Features the English word "Butter" on one side and the French word "Beurre" on the other side.
Made of durable New Bone China
Holds one stick (1/2 cup or 125 grams) of butter
Size: 4.25" x 3.78"