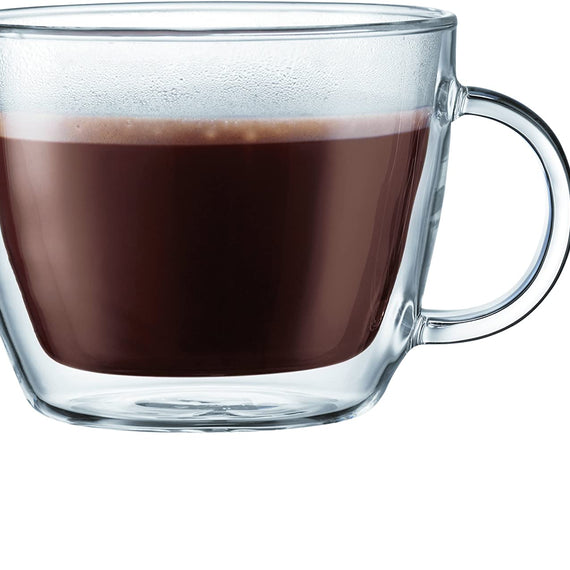 A café latte is often a work of art in itself, so you need a sophisticated and beautiful cup to enhance your at-home coffee experience. Our stylish BISTRO café latte cups are just the thing, their unique double-wall design making your drink appear as though suspended gracefully in your cup.
These streamlined latte cups have been individually mouth-blown by expert artisans using heat-resistant borosilicate glass. Following Bodum's guiding principle that 'form follows functionality', they keep coffee hot without burning your fingers, and keep cold drinks cold without any messy condensation. So in addition to being superb latte cups, they're ideal for serving a rich, indulgent, chilled dessert or a cup of refreshing cold brew.
Lightweight, clear to the eye and smooth to the touch, these chic latte cups fit neatly and comfortably into your hand, and complement other items in the BISTRO range.
4.75" x 9.75" x 4.25"