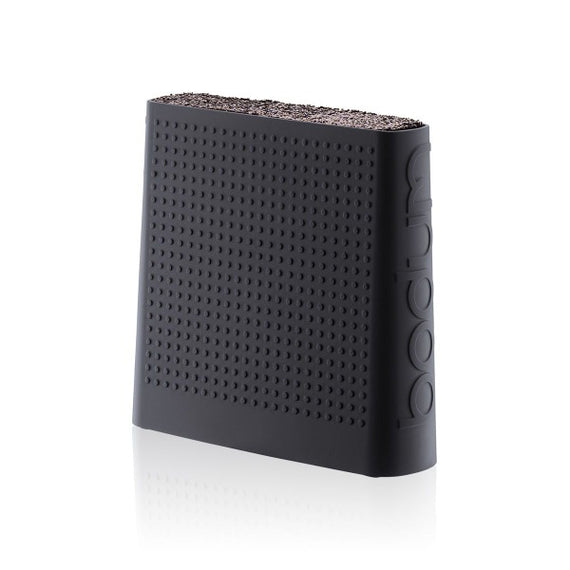 Convenient storage allows knives to be readily accessible on the counter.
The myriad of fine plastic sticks allows tight and secure universal knife placement.
The fine plastic sticks are removable and dishwasher safe for easy cleaning.
Plastic sticks do not dull the knives when inserting them into the block.
The block is made of plastic with a soft touch grip and silicone feet anchor it.