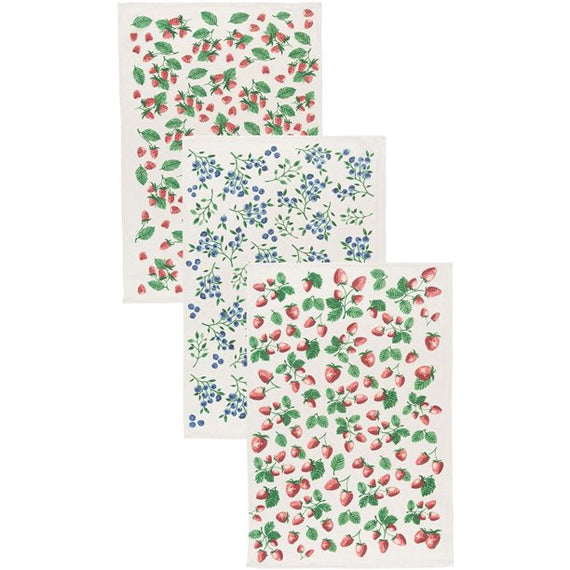 Berry Patch Bakers' Floursacks S/3
Now Designs' floursack towels are made from 100% cotton and measure a generous 30 inches long by 20 inches wide. Now Designs' Floursack towels are lightweight and lint free, and are excellent towels for stemware, glassware and other delicate tasks. Floursacks are durable and easy to care for: machine wash and dry. Proudly Made by Now Designs, who for 50 years has designed exclusive home and kitchen products with style and the finest quality in mind.
The goodness of fresh-picked berries graces your space as you prep and cook!
100% cotton

W20 x L30 inch

Made in India