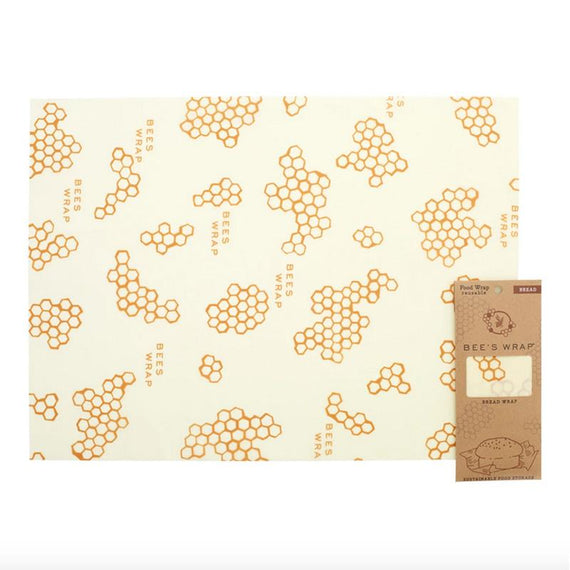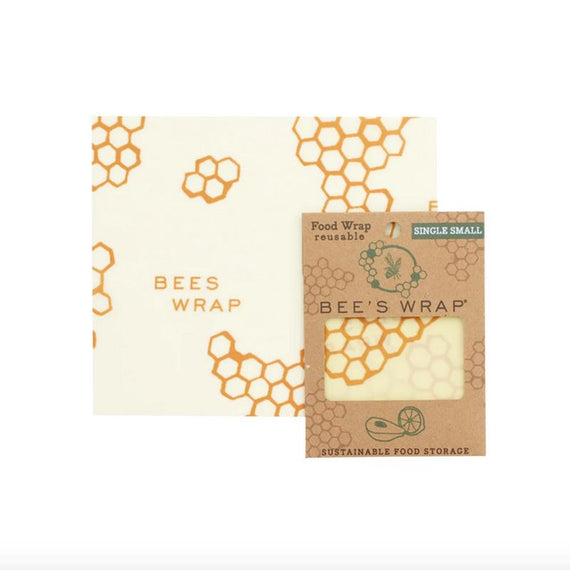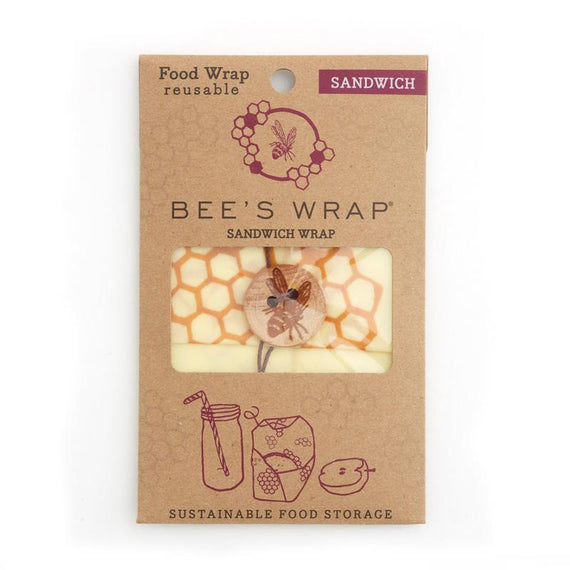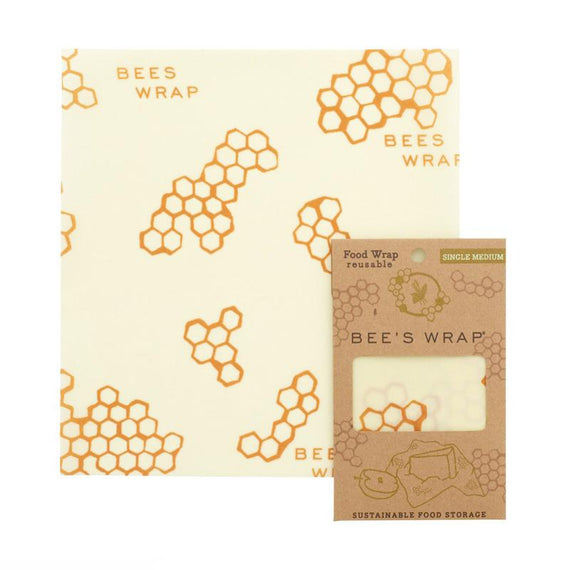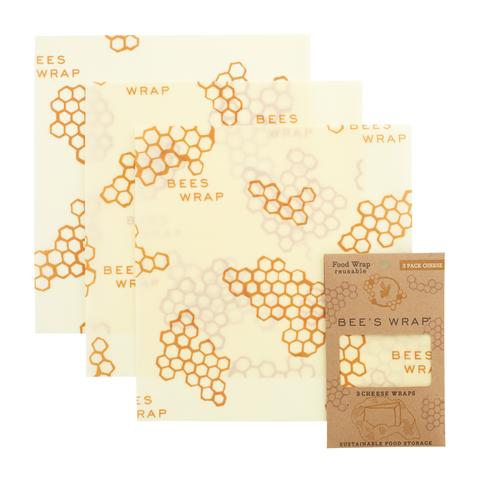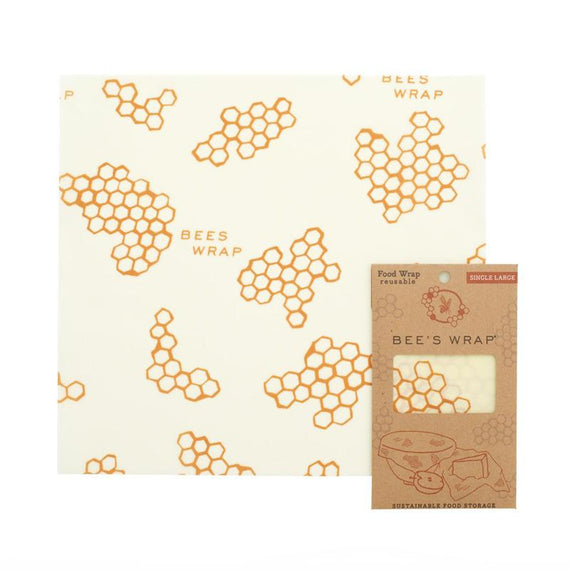 SUSTAINABLE, NATURAL PLASTIC WRAP ALTERNATIVE.
Got half an avocado? Fresh herbs? A bowl of guacamole you don't want turning brown? We've got you covered! (See what we did there?) Meet BEE'S WRAP, a uniquely designed food wrap that allows you and your food to breathe a little easier.
INTENTIONAL DESIGN, SIMPLE SOLUTION. Store cheese, bread, fruit, and veggies. Cover a bowl, pack a sandwich, or fold Bee's Wrap into a pouch for snacks on your next adventure. Seriously — it's that versatile.
WASHABLE, REUSABLE, FULLY BIODEGRADABLE. Use the warmth of your hands to wrap Bee's Wrap around a piece of food or over a bowl or dish.
MADE IN VERMONT BY A CERTIFIED B CORP. Since 2012, our reusable food wraps have been handcrafted using our customized process, giving you the highest quality, industry leading beeswax wraps.
ETHICALLY SOURCED INGREDIENTS. Made from GOTS-certified organic cotton, sustainably harvested beeswax, organic jojoba oil, and tree resin.
Assorted Set of 3 includes-
1 Small 7" x 8" (17.5 x 20 cm) - wrap a lemon, avocado or small snack

1 Medium 10" x 11" (25 x 27.5 cm) - wrap cheese, carrots, herbs, or cover a bowl.

1 Large 13" x 14" (33 x 35 cm) - wrap half a melon, greens, baked goods or cover a bowl.