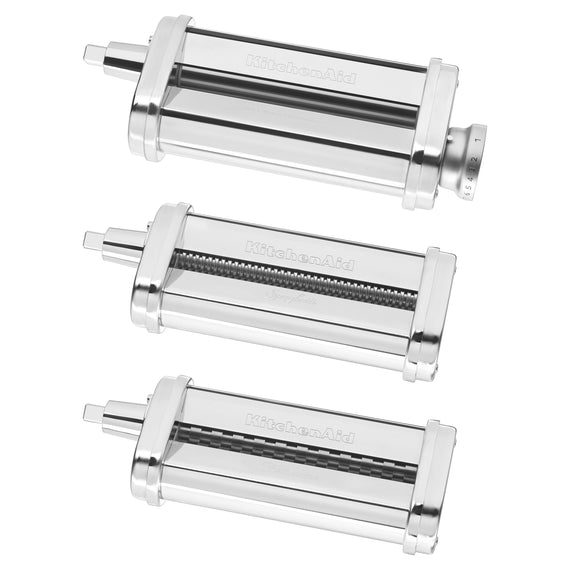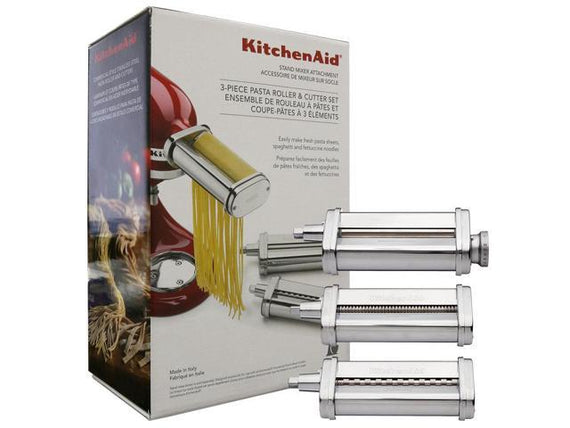 No longer settle for pre-packaged pasta when making it fresh is easy and tastes so much better. Powered by the KitchenAid® Stand Mixer, the 3-Piece Pasta Roller and Cutter Set makes authentic, fresh pasta from scratch quickly and easily.
Includes Pasta Roller, Spaghetti Cutter and Fettuccine Cutter.

Made in Italy.

Powered by your KitchenAid® Stand Mixe r- To make quick and easy work of fresh homemade pasta in your kitchen using the 3-Piece Pasta Roller & Cutter Set.

Fits all Household KitchenAid® Stand Mixers.

Commercial Style Stainless Steel Rollers and Cutters for smooth rolling and clean cutting of pasta dough.

Pasta Roller rolls 6-inch sheets of pasta with 8 thickness settings to adjust to your desired sheet thickness.