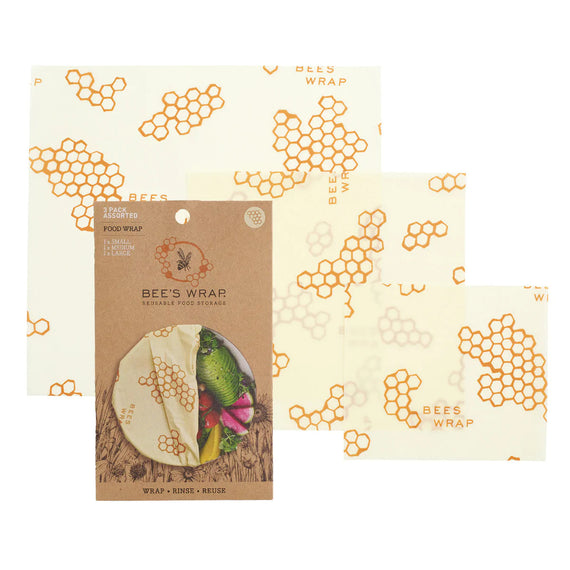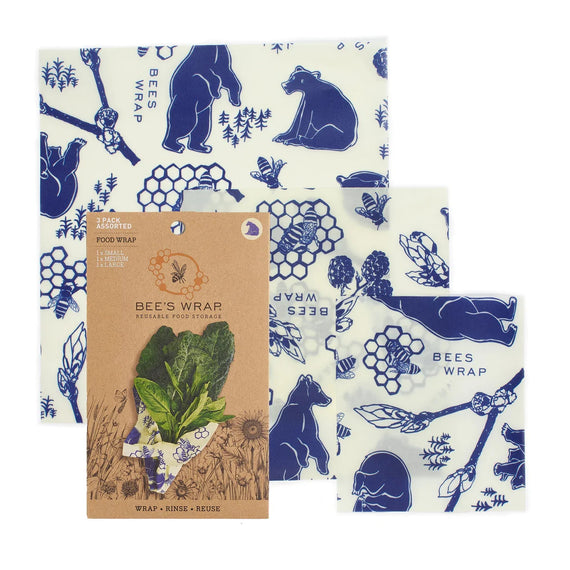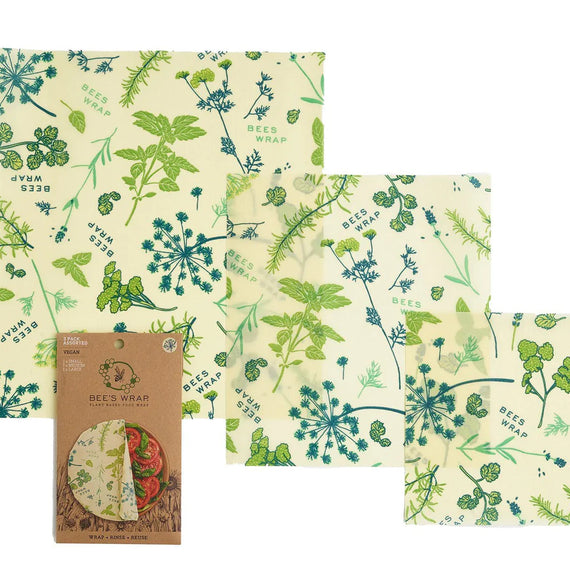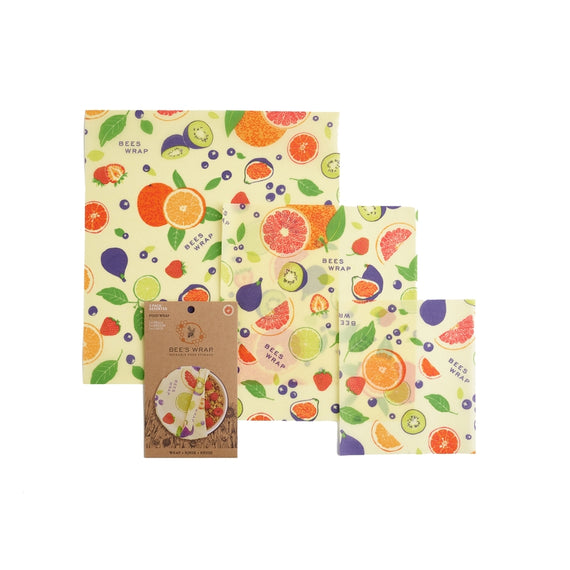 Our bestselling Assorted 3 Pack features a small, medium and large wrap perfect for keeping food fresh, covering leftovers, and packing snacks - all without plastic.
Pack contains:
1 x Small Wrap (7" x 8")
1 x Medium Wrap (10" x 11")
1 x Large Wrap (13" x 14")
Available in beeswax and vegan plant-based wax formulas. Heads up! Vegan wraps contain coconut and soy.